One Day. One Track. One Community.
A collaboration in conjunction with the Serverless London User Group, JeffConf is an attempt to move past the word Serverless, and focus on the use of these platforms and the value they provide.
The 191 year old St John's Church, a short walk from Old Street station, provides a relaxed venue for JeffConf.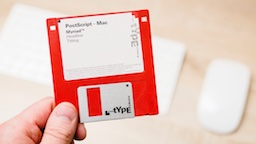 Tickets are reasonably priced from £35 to make sure it's financially accessible for the community.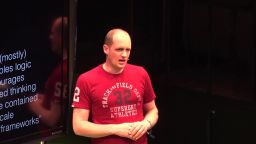 Real users showcasing the problems they've solved using serverless platforms. Focus is learning through sharing.
Serverless is a buzzword that has marmite appeal. For some it points to the future of software development in a post cloud world, and for others it evokes memories of vendor marketeers playing buzzword bingo.
In the spirit of Paul Johnston's blog post, "Serverless is just a name. We could have called it Jeff", JeffConf is born. It is a community focused, single track, one day conference, that moves away from the word, and focuses on the reality of Jeff (or Serverless) based solutions. It's about fostering a community locally, and helping all of us learn from each other as we embrace a new way of building applications.
Diversity Program
Technology communities and technology employment has been long dominated by white males. This leads to a lack of diversity of thought, $400 juicers, and a general lack of empathy for anyone that isn't a white male. To change this, a conscious effort is required from all sides. Here at JeffConf we're doing our bit by removing the financial barrier to attending by offering Diversity Scholarships for members of groups that promote diversity in tech, and allowing attendees to purchase Diversity sponsorship tickets, paying for themselves and for a Diversity scholar.
You can apply directly for diversity tickets by clicking the link below
We've partnered with a number of organisations focused on improving Diversity in tech, listed below. If you're a member of diversity organisation not listed below, let us know at jeffconf@serverless.london and we'll be happy to partner with that organisation.
Agenda
Time
Speaker / Activity
Description
09:00
Doors Open
Tea, Coffee, fresh juices and a light breakfast of fresh fruit and pastries will be provided while registration takes place.
10:00
Welcome
Opening of the conference and welcoming guests to spend a day learning and interacting with each other.
10:10
Simon Wardley
Why the Fuss about Serverless?
10:55
Lorna Mitchell
#Fun with Serverless Apps
Serverless and the noOps movement are buzzwords that you've probably heard, but could these technologies also solve problems that you actually have? This session will cover _when_ to use a serverless approach, and answer your questions about how to get started with it. We'll look at how to write code for these platforms, and how to safely and repeatedly deploy your code to them. We'll also look at how we can use these technologies to build a skill for the Amazon Echo. This session is suitable for developers of all levels.
11:30
Chris Swan
Lightning Talk - Serverless Operations
11:45
Lunch / Open Space
Lunch will be served, whilst a one hour Open Space program of self-organising conference talks submitted on the day by attendees enabling the sharing of ideas. The Open Space session will be hosted by Jessica Rose, with assistance from Ant Stanley and Paul Johnston. It will consist of three tracks, focusing on beginners (this is new, I want to know more), intermediate (ok I'm using this now, what more do I need to know), and advanced (what have I done? so far down the rabbit hole, time to just keep going) users.
13:15
Ben Fletcher
#Less is More: Lessons learned from going serverless at the Financial Times.
In recent years FT.com was rebuilt, transforming from a monolith to a microcosm of over 200 applications, components and services. How can a high-profile news website go Serverless and stay fast and fault tolerant? Join FT Principal Engineer Ben Fletcher to explore how the Financial Times became the fastest major news website in the world, what serverless experiments we've been doing with all those microservices, and more.
13:50
Guy Podjarny
Serverless Security Best Practice
Serverless Security best practice, including showing live exploits against Serverless apps, discussing how they happened, and showing how to fix them.
14:25
Panel
Serverless Adoption - Moderated by James Governor
A lively unpanel with audience participation, focusing on the journey individuals and organisation make to adopting serverless technology.
15:00
Break
Short refreshment break to catch your breath and get back to the hallway track before the afternoon session.
15:25
Kassandra Perch
Serverless and IoT: the best of friends!
Serverless has seen growing popularity in the web development world, and the realm of Internet of Things is no exception. In this talk, we'll discuss why these two technologies pair very well, as well as talk about some of the issues that still haunt this new frontier. And of course it wouldn't be an IoT talk without a demo or two! Come learn the whys and hows of what make Serverless a wonderful new advent for IoT development and maybe learn a few things about IoT as well.
16:00
Lightning Talks
Quick Fire round of 4 lightning talks showcasing serverless projects and approaches.
Anna Doubková - Pizzahut
James Thomas - IBM
David Blooman - FundApps
Adam Clark - Comic Relief
16:30
Unpanel
Containers vs Serverless - Moderated by Anne Currie
We look at different approaches to building applications and discuss the merits. Joining Anne on the panel will be:
Sebastian Goasguen - Author of the Docker Cookbook, and creater of Kubeless, a serverless framework for Kubernetes. Sebastian bridges the worlds of containers and serverless in a way few others do.
Anna Doubková - Senior Developer at Pizzahut, actively using both serverless and containers today. Nothing like working at the coal face to understand the challenges of a particular stack.
Greg Cope - Head of Platform and Security at the Financial Times. Greg has to weigh up the merits of these approaches whilst meeting the needs of the Financial Times users.
Kassandra Perch - Developer Advocate for IOPipe. In their role at IOPipe, and previous role at Auth0, few people have the exposure to organisations deriving value from serverless platforms as Kassandra.
17:00
Closing Remarks
Paul Johnston will reflect on what we've learnt and share where we want to take JeffConf in the future
17:10 - 19:00
Post Conference Drinks
Join us on the lawns for a beverage and to continue the conversation.
St John's Church
St John's Church is a 191 year old church in Shoreditch surrounded by a public park providing a relaxed atmosphere. A 5 minute walk from Old Street Underground Station it is easily accessible. We believe it provides the perfect space for the type of event we want JeffConf to be. Informal, relaxed, inclusive and most importantly a space that will inspire you.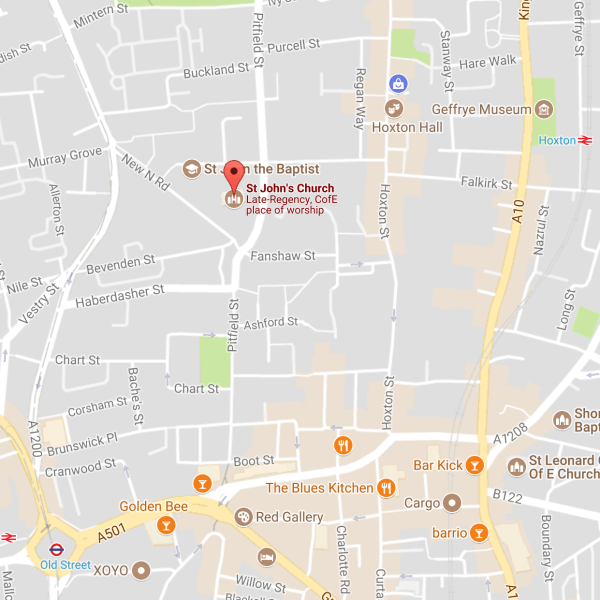 Find out more about this fantastic venue here
Apply for Diversity Tickets
JeffConf is a community organised event focusing on Serverless technologies and the changing face of application development. We aim to make it an inclusive conference welcoming people from diverse backgrounds. As part of this we are promoting. We have two diversity partners in the form of Women Who Code and Coed:Code.
If you wish to apply for a diversity ticket simply click the button below.
Diversity Partners
If you think your organisation should be one of our Diversity Partners, email us at jeffconf@serverless.london and we'll make it happen.
Code of Conduct
All attendees, speakers, sponsors and volunteers at our conference are required to agree with the following code of conduct. Organisers will enforce this code throughout the event. We are expecting cooperation from all participants to help ensuring a safe environment for everybody.
tl;dr: Jeff says be excellent with each other
The Quick Version
Our conference is dedicated to providing a harassment-free conference experience for everyone, regardless of gender, gender identity and expression, age, sexual orientation, disability, physical appearance, body size, race, or religion (or lack thereof). We do not tolerate harassment of conference participants in any form. Sexual language and imagery is not appropriate for any conference venue, including talks, workshops, parties, Twitter and other online media. Conference participants violating these rules may be sanctioned or expelled from the conference without a refund at the discretion of the conference organisers.
The Less Quick Version
Harassment includes offensive verbal comments related to gender, age, sexual orientation, disability, physical appearance, body size, race, religion, sexual images in public spaces, deliberate intimidation, stalking, following, harassing photography or recording, sustained disruption of talks or other events, inappropriate physical contact, and unwelcome sexual attention.
Participants asked to stop any harassing behavior are expected to comply immediately.
Sponsors are also subject to the anti-harassment policy. In particular, sponsors should not use sexualised images, activities, or other material. Booth staff (including volunteers) should not use sexualised clothing/uniforms/costumes, or otherwise create a sexualised environment.
If a participant engages in harassing behavior, the conference organisers may take any action they deem appropriate, including warning the offender or expulsion from the conference with no refund.
If you are being harassed, notice that someone else is being harassed, or have any other concerns, please contact a member of conference staff immediately. Conference staff can be identified as they'll be wearing branded t-shirts.
Conference staff will be happy to help participants contact hotel/venue security or local law enforcement, provide escorts, or otherwise assist those experiencing harassment to feel safe for the duration of the conference. We value your attendance.
We expect participants to follow these rules at conference and workshop venues and conference-related social events.
Tickets
We want to make JeffConf accessible, so have kept prices low to ensure maximum accessibility. T-Shirts are optional extra's and must be purchased with the separate t-shirt ticket.
Or purchase tickets directly via Eventbrite here.